"We Have Been A Customer With Tech Wizards For More Than 20 Years"

Choosing Tech Wizards has given us confidence that the IT part of our business will be handled with expertise, efficiency, and care. Response times are excellent, and overall communication is outstanding.

A primary benefit of Tech Wizards' service is not having to worry about the IT part of the business. Tech Wizards handles all of our tech support functions as well as phones and software licenses. We are highly dependent on our network for our business, and Tech Wizards gives us confidence that our systems will perform as they should.

Their service is superior. Maintenance is performed in the background to reduce issues to almost non-existent level, which maximizes our "up time". However, if there is anything, Tech Wizards' response time and level of care is the best I have experienced.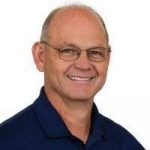 Billy Wright
Owner
Cary Audio Design
Raleigh, NC
"As Our IT Needs And Requirements Have Grown, Tech Wizards Has Been With Us – Watching Our Back Every Step Of The Way"

We have had the pleasure of working with Tech Wizards for almost 20 years.  Their team makes every effort to integrate our IT needs with our industry specific needs, effectively acting as our advocate when third-party software/cloud providers try to 'blame' issues on our internal system. This has saved us precious time and internal resources. Tech Wizards is solution-focused, efficient at identifying our goals and IT performance issues and has been consistent in their highly effective and prompt implementation of appropriate and cost-effective solutions.

We had a short period when we switched to a different IT support group when we thought a more industry-specific provider would be a wise move for our law firm. Tech Wizards was professional during the transition, providing more than reasonable cooperation during the transition away from their service. It was only a matter of time before we realized just how good we had it with Tech Wizards and went back to them for our IT support services, and we've never looked back.

Finally, we have been more than impressed with Tech Wizards expanding their service offerings to recognize the hazards even small businesses face in today's environment. They enhanced our cybersecurity protections without being asked. These enhanced services have been provided at very little extra cost - a testament to their integrity and their business ethic - to provide a great service at a fair price. Thank you, Tech Wizards!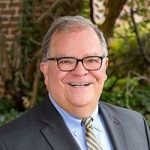 Bob Morton
Owner
North Raleigh Law Group
Raleigh, NC
"Fantastic Service And Follow-up"

We have used Tech Wizards for many years to help with our computer and network needs.  I can't say enough good things about Bryan and his team.  Fantastic service and follow-up.  They take time to answer every question and explain options to those of us who are less technically inclined.  A great locally owned and operated business that does a super job!

Naomi Tsujimura
Medical Care Analyst
Curi (Medical Mutual)
Raleigh, NC
"We Never Trusted Our IT Firm Before Tech Wizards"

Since engaging Tech Wizards our law firm has had less "down" time, less time on the phone with IT support, and more time to focus on our core business than ever before.

We have worked with numerous other IT firms over many years, and never felt like issues were properly explained to us in a way that we could understand. We frequently felt that our lack of knowledge about IT-related issues made it easy for our previous IT firms to always blame someone else when problems arose, and to present only the most expensive solutions.  The team at Tech Wizards is always willing to take the time to fully explain the issue, as well as all of the steps taken to address it, without engaging in "geek-speak". They are responsive to our needs, primarily by being proactive in preventing issues before they even arise.

The less you see/talk with your IT firm, the better job they're doing. I'd invite any business to try out Tech Wizards and see if they notice a difference in the number of IT issues they experience, as well as the quality of service in addressing issues when they arise.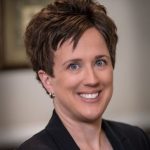 Jennifer Tharrington
Owner
Village Law Group
Chapel Hill, NC
"I Recommend Tech Wizards Without Reservation – 100% Honest And Trustworthy"

They have provided our IT services for about 14 years and have always exceeded our expectations.  As a health care provider, we appreciate having a local tech support company that knows our practice and our staff well and can therefore meet our needs effectively and expeditiously.  Bryan and his team are a pleasure to work with.

Their Help Desk is always easy to reach for routine service requests, and for urgent needs we can always reach out to them by phone and talk directly to a technician. HIPAA compliance is, of course, a requirement of our practice and Tech Wizards' focus on proactive maintenance and cyber security, along with effective mitigation of any discovered vulnerabilities, is very important to our business. Tech Wizards understands the needs of our practice in terms of technology usage, software support needs, ebb and flow of our business hours, and unique needs and requirements of each of our staff members. When needed, they "go the extra mile", performing tasks that are not routine such as procuring the appropriate printer needed for a given room, ordering the best laptop for a specific purpose, or coming in after hours for urgent/emergency service.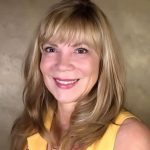 Randi Holmes
Practice Manager
ENT & Audiology Associates
Raleigh, NC
"Tech Wizards Is Tops In Their Field"

The biggest benefit to our company since we started using Tech Wizards is reliability. Whatever our issues, Tech Wizard has responded quickly and resolved the problems. They have demonstrated a great working knowledge of IT and been a great resource for whatever we have needed. As with most businesses, we are dependent on how well/reliably our computers work, and the Tech Wizards team has kept our systems consistently up and working while bringing order to our technology.

Our previous IT company was dismissive of our needs, slow to respond, and fixes were not dependable. Tech Wizards takes our concerns seriously, responds quickly, and resolves our issues without additional follow up needed. We especially appreciate their kind and understanding approach to help make our systems work the best for us.  Not all IT companies are created equal. Tech Wizard is tops in their field.  If you are looking for IT support that is dedicated to keeping your company/work up and going, call Tech Wizards - they get it done right.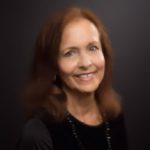 Becky Newberry
Office Manager
Woodwise Design
Raleigh, NC
"Tech Wizards Gives Me A Lot Of Peace Of Mind"

As a CPA, my knowledge and experience are in an area that is entirely different than IT. But my work depends on my office technology functioning on demand, as designed, and securely. Although my business is small, I could never devote the time needed to learn how to manage this critical aspect, and to stay on top of it, and I don't want to anyhow. It gives me a lot of peace of mind to be able to put my confidence in Bryan and his tech wizards so that I can devote my attention to the things that I know how to do and that I need to be spending my time on.
Anthony F. Armento
CPA, PC
Durham, NC