Your Connected Technology Partner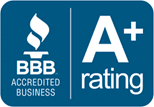 Founded in 2001, Tech Wizards is a full service technology solution provider. We are 100% committed to making sure we provide the greater Raleigh area with the most reliable and professional IT service available. Our team of talented IT professionals can solve your IT nightmares once and for all.
Here's why so many businesses depend on Tech Wizards for complete IT services and support:
Technology Specialists – Our team of Tech Wizards professionals are experts in computer & network support, cybersecurity, VoIP and unified communications, and managed IT services. With over twenty years of experience serving Triangle businesses, Tech Wizards serves as your "single point of contact for everything IT", utilizing "best-in-class" tools and "best practice" solutions to make your tech problems VANISH!
"Connected" Business Relationship – As your Connected Technology Partner, We learn about your business and your team, and your team will quickly get to know our friendly Wizards, enabling us to provide support customized to your company, with a caring "personal touch". We don't engage in "Geek-Speak" but instead explain issues and resolutions in plain English, and we won't hide your own tech information from you but instead will provide detailed documentation of your systems, services, passwords, and all other tech details about your network.  We are easy to reach, we follow up promptly, and we keep you informed.
Highly Responsive with Quick Problem Resolution – We respond quickly to your service requests with our average response time under an hour, and we fix it right the first time. Most of our support is done remotely, so you don't need to wait for a technician to show at your location for most repairs.  If we do need to come onsite, our Wizards are local right here in Raleigh and can respond very quickly to urgent onsite issues.
Improved Team Productivity and Morale – Utilizing both manual and automated regularly scheduled maintenance procedures and system updates, we are able to prevent most problems before they impact your business. And our state-of-the-art monitoring system instantly alerts us to any issues that due arise, often allowing us to resolve them before you are even aware of them.  This dramatically minimizes downtime which maximizes productivity for you and your staff and improves morale by significantly reducing "technology frustration".
We are "Security-centric" – Everything we do is done with the privacy and security of your data as the first consideration. From firewalls, Internet web filtering, email phishing and SPAM protection, virus and malware safeguards, "zero trust" protections, and employee security training, we have all the leading-edge tools to keep your business safe.
100% Satisfaction Guarantee for "Worry-Free IT" – We mean it when we say "We make your tech problems VANISH! If you are not totally satisfied with our service, we will do whatever it takes to resolve the issue to YOUR satisfaction at no charge to you.  Let us take care of your IT so you can focus on your core business and not worry about tech issues.
Whether you need quick one-time service call or you are a business in the greater Raleigh area looking for managed IT services, Tech Wizards is the company you can trust with your tech support needs.
For small to medium businesses in the Triangle, our custom service packages deliver what you need and want without overstepping the boundaries of your budget. From cloud services to cybersecurity to VoIP phone systems and more, Tech Wizards is here to connect with you and your company for expert support.
We find that we are most effective when we work with clients who:
Seek a partner in technology that will connect with them as a trusted advisor to help them be more profitable and productive through highly responsive and effective IT support.
Settle for nothing less than reliability and comprehensive security with their IT Support Services for their company.
Are committed to investing in technology to improve communication and do away with manual tasks in their Communication Infrastructure.
Understand technology to be a valuable tool to increase productivity and help move ahead of the competition.
We provide fast, outstanding tech support for customers in Raleigh, Durham, Chapel Hill, Cary, Apex, Morrisville, Wake Forest, Rolesville, Knightdale, Garner, Holly Springs, or Fuquay Varina.
4913 Professional Ct  Suite 219
Raleigh NC  27609
Our What3Words.com Location: detail.mining.sooner